Maria Watson, R.C.C.
Consultant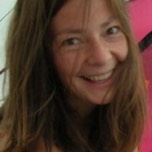 Maria Watson, M.A., R.C.C. received her Masters Degree in Clinical Psychology from Queen's University. She has been involved in anxiety treatment and research since 1991, when she was inspired and mentored by Dr. Rachman, a pioneer in the field of Cognitive Behaviour Therapy (CBT) for anxiety.
She is a Registered Clinical Counsellor, in private practice on the North Shore, specializing in CBT for anxiety disorders and depression in adults, youth and children. She emphasizes collaboration between family members and school/community staff when working with anxious children and teens and has three daughters that provide ample opportunities to practice what she preaches! Maria has worked for multiple mental health organizations, including the Anxiety Disorders Clinic, UBC Hospital, where she did assessments and group treatment for anxiety disorders, and taught CBT to Interns and Psychiatric Residents. She currently manages community counselling services at the non-profit Canadian Mental Health Association (North and West Vancouver Branch), where she supervises 3 counselling programs (Brief Counselling, Integrated Primary Care Counselling and STEPS – a recreation based mental health program for youth), and is in the process of setting up a new anxiety treatment and resource centre serving North Shore children, youth and their families.
Maria loves teaching. She recently spent a year in England, as a course instructor of a post-graduate program (IAPT), training therapists in CBT for anxiety and depression. She presents training workshops on stress management and CBT-based assessment and treatment of anxiety disorders, to mental health workers (Vancouver Coastal Health, Fraser Health, Youth Outreach Workers) and high school and university students and faculty (UBC faculty of Medicine, UBC counseling Psychology Dept.).
Over the years she has collaborated on many anxiety research projects (looking at treatment effectiveness for OCD, Specific Phobias, Hoarding, and GAD) with faculty members at UBC and Concordia University and the Mother Infant Wellness Program, UBC Dept. of Psychiatry, and presented the findings at international conferences. In addition to scientific publications, she wrote an article called "Pressures in the Human Zoo: Are Anxiety and Depression Normal Reactions to an Abnormal Environment?" looking at Anxiety and Depression in the modern world.