Dr. Valerie Caldeira, R.Psych.
Consultant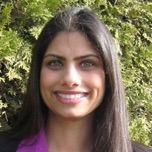 Dr. Caldeira is a Registered Psychologist who completed a PhD in Clinical Psychology at the University of Victoria in British Columbia. Dr. Caldeira specializes in the assessment and treatment of anxiety, depression, stress-related problems, self-esteem issues, anger management, and family conflict. The main focus of her clinical practice is cognitive-behavioural therapy (CBT) for children, adolescents, and adults coping with depression and/or various anxiety disorders. She has received numerous awards, including a gold medal from the British Columbia Psychological Association for outstanding achievement in the study of psychology and a certificate of academic excellence from the Canadian Psychological Association (CPA). Dr. Caldeira has gained extensive clinical experience in a variety of settings, including hospitals, community mental health clinics, and university clinics. Dr. Caldeira currently works in private practice at the North Shore Stress and Anxiety Clinic and the LEAP Clinic.
Dr. Caldeira has numerous peer-reviewed publications and presentations in the areas of family aggression, substance use, and depression. She has presented her work at several national and international conferences. She has also been invited to present her research to community audiences. Her research interests focus on harmful relationship behaviours, including partner aggression and substance abuse during the transition to parenthood in order to understand the impact these behaviours have on children. By assisting in the formulation of effective prevention and treatment programs aimed at reducing harmful relationship behaviours, Dr. Caldeira hopes to create healthier and happier families.